Elephant Legislation
Legislation governing elephants in South Africa + information about existing regulations and norms & standards for elephant welfare, as well as negotiations concerning elephant welfare.

Elephant management is currently (2020) covered mainly by three Acts of Parliament and one set of regulations: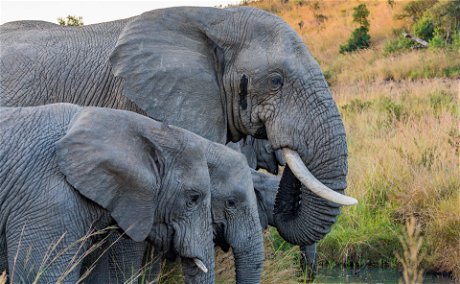 Norms and Standards for Management of Elephants in South Africa: Department briefing. Meeting of 14 July, 2020
Briefing to the National Council of Provinces committee on Land Reform, Environment, Mineral Resources and Energy "

by the Department of Environment, Forestry and Fisheries on the norms and standards (N&S) that had been developed in line with section 9 of the National Environmental Management: Biodiversity Act (NEMBA), which made specific provisions that would ensure the proper management of elephants in South Africa."
Read the report from this meeting
Animal-visitor interactions: Ethical Reasoning and Participatory Approach Towards Achieving Regulatory Processes For Animal- Visitor Interactions (AVI) In South Africa
ECASA's response to the call by the Minister of Environment, Forestry and Fisheries, Barbara Creecy, for submissions to a High-Level Panel constituted to review policies, legislation, breeding, hunting, trading, and management of elephants, lions, leopards, and rhinoceroses in captivity.
Published: June, 2020
Download this document here